If you look around St. Pete you may not see it.
But the reality is, legacies of white supremacy are still masking our history and therefore, limiting our future potential. Truthshine is a storytelling platform that illuminates local stories of racial injustice to inspire a nation of more just communities. With the community, Truthshine aims to champion the recognition of historic African American moments while challenging damaging misinformation and omissions that stand in the way of a truly just St. Pete.
The brand identity strives to achieve this message across all deliverables. The "i" in Truthshine was intentionally left out and scribbled back in, adding color back into our country's rich history. This idea would transcend into the final stages of the brand identity development where we used "Martin" a typeface created from old suffrage movement posters.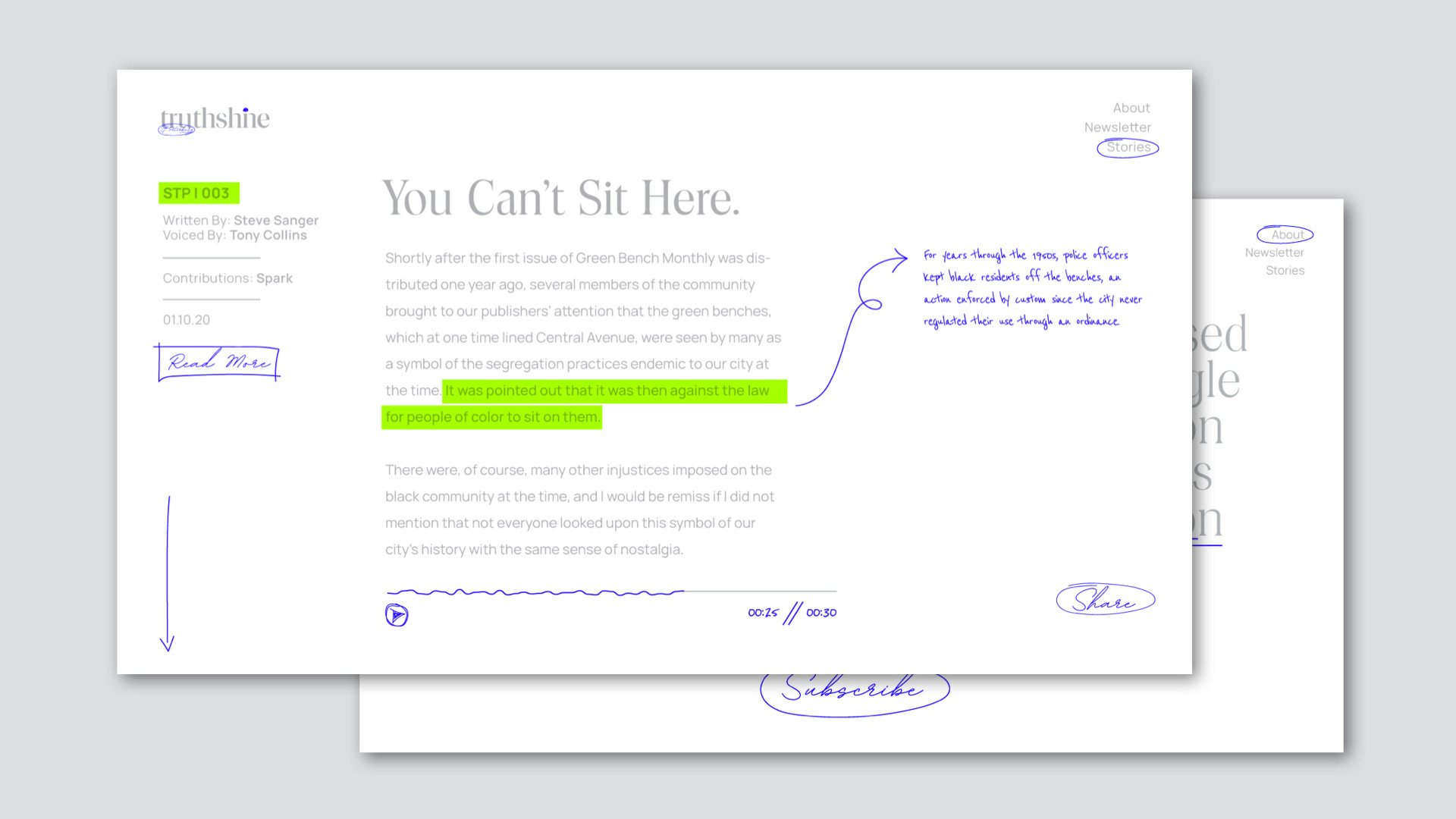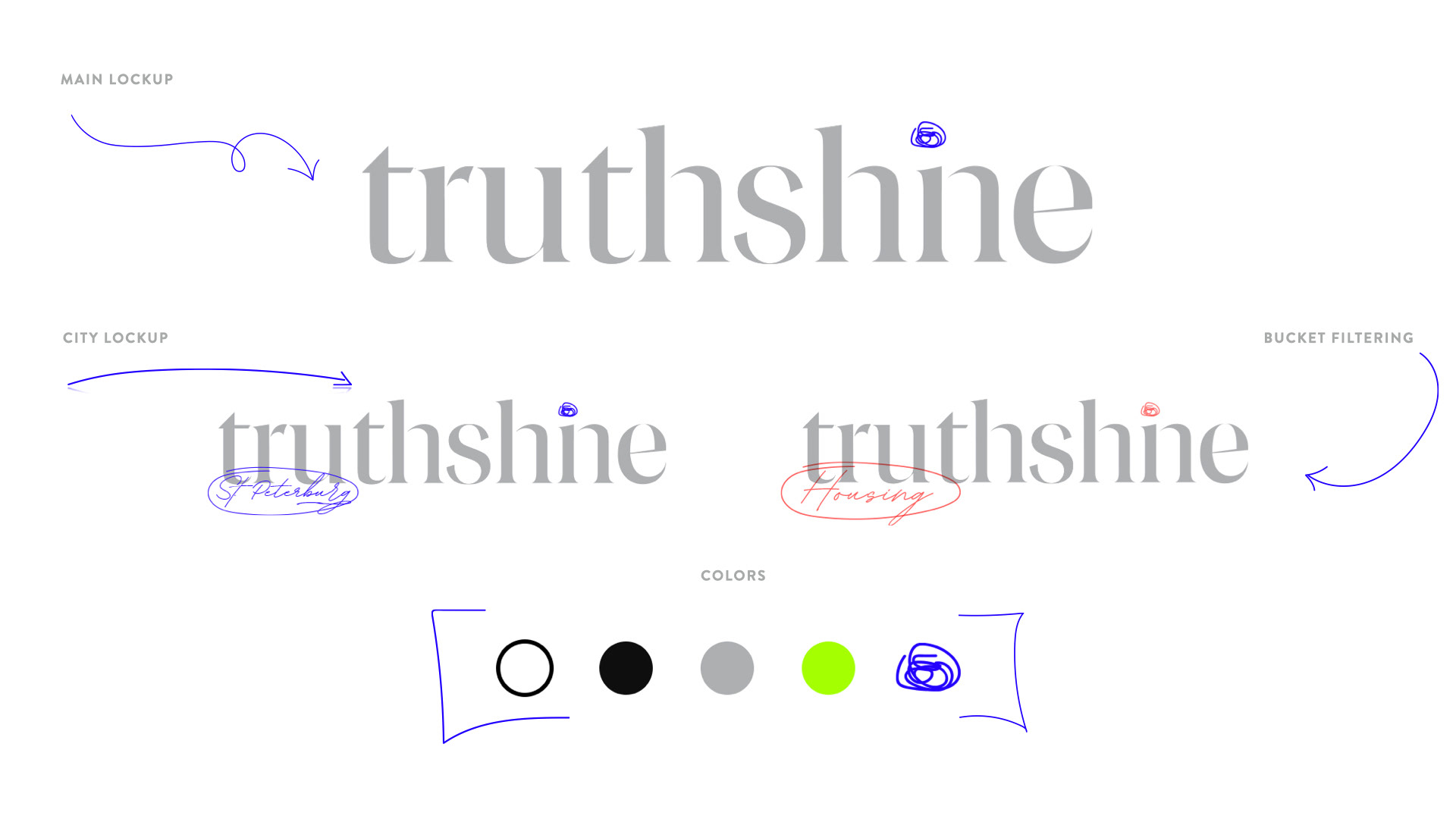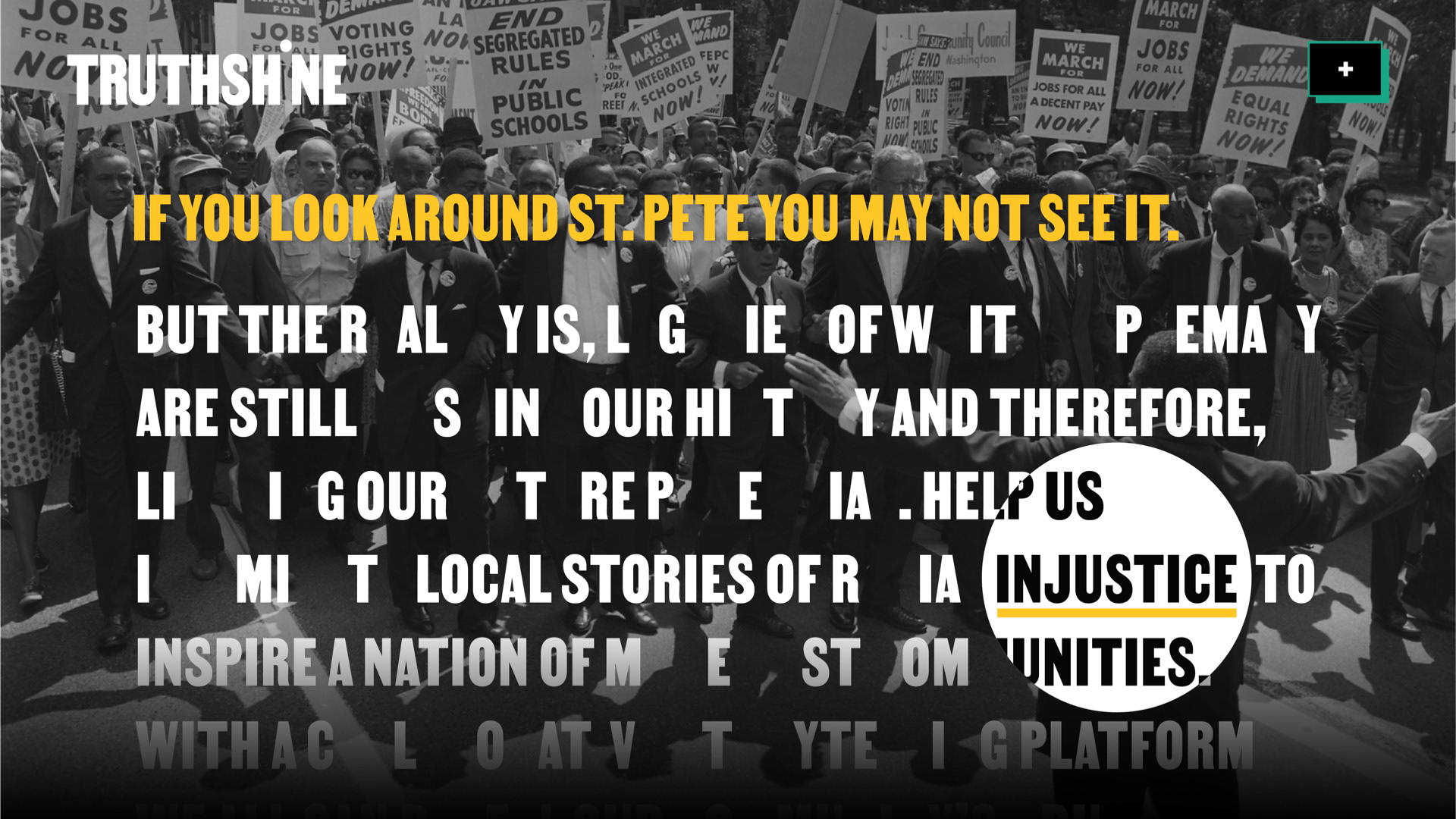 In creative collaboration with Kate Watters and Libby Inlow